Echo envisions a world of nonviolence in which adults respect children by ensuring their right to emotional and physical safety.
Welcome to Echo! We provide parenting classes and professional development trainings that draw from the latest scientific research on brain and child development, as well as the effects of childhood toxic stress.
Our programs emphasize building meaningful compassionate adult/child relationships, understanding the critical role of attachment on human development, resiliency, and healing from trauma. Services include court ordered parenting programs, professional development trainings, workshops and symposiums.
Professional Development Trainings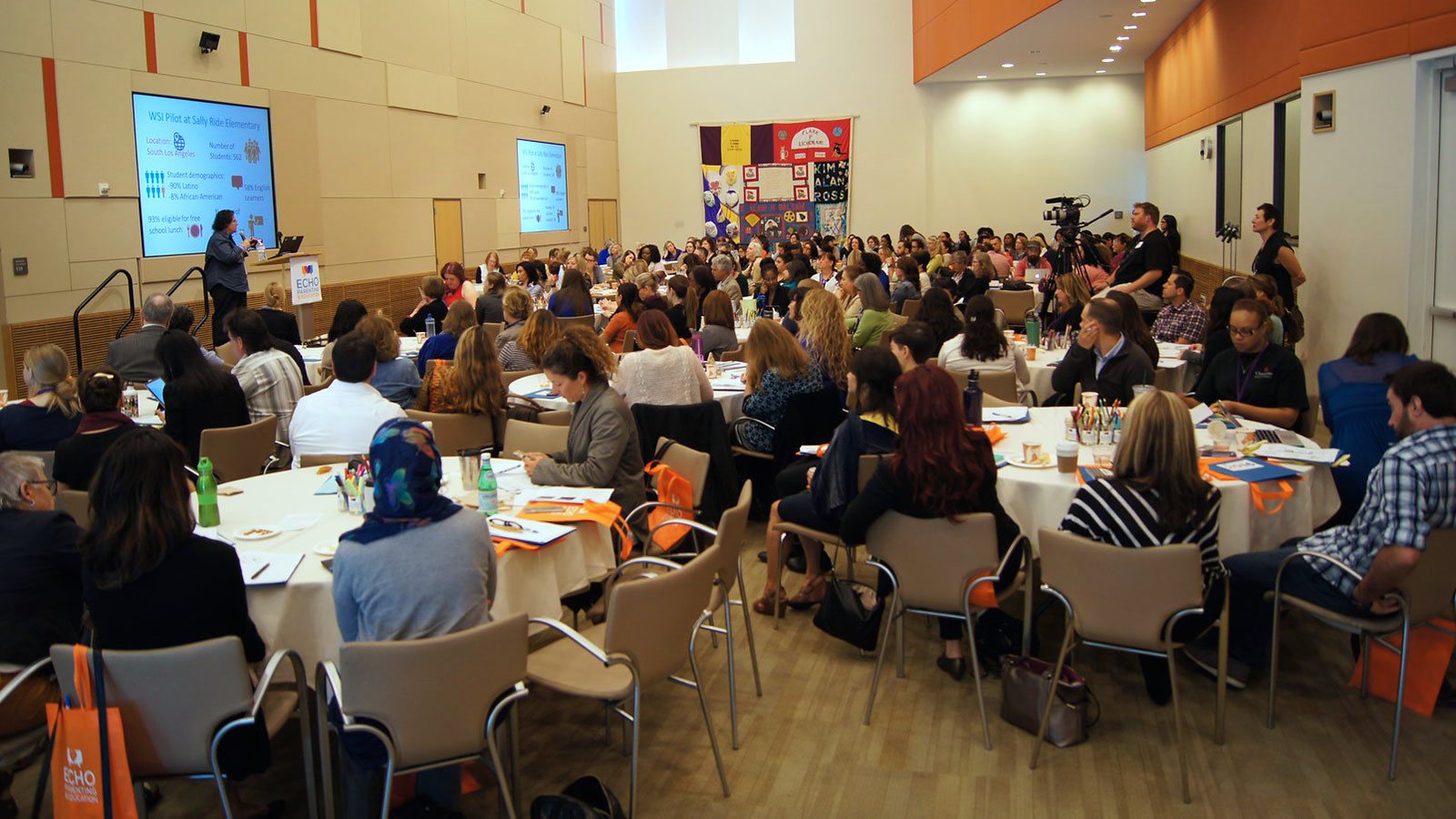 Throughout the year, Echo offers a variety of professional development opportunities for anyone who works with families and children. We provide an introductory training for educators (Trauma-Informed Compassionate Classrooms) a general training and more advanced training on trauma-informed care (Working With Childhood Trauma),  Yoga for Trauma Recovery, and more. Our annual Changing the Paradigm Conference appeals to professionals from all over the world who are looking for the latest science on childhood trauma coupled with practical applications. In partnership with Treatment Innovations (developer of Seeking Safety), we offer several opportunities during the year to become trained as a facilitator in the Seeking Safety training.
Trauma-Informed Parenting Classes
Our 10-class parenting series draws on the latest scientific research on brain and child development, as well as the effects of childhood toxic stress. Discover how to communicate in ways that deepen your relationship with your child and begin to model the skills that are proven to help your child succeed at school, have more rewarding relationships and enjoy a longer, healthier life.
Spanish from 9am to 11am
English from 11:30am to 1:30pm
Free child care provided.
One of the things we get excited about is cortisol. Cortisol is one of the cocktail of stress hormones that…
Trauma-informed care should be like universal precautions – in the same way you wouldn't clean up a blood spill without…
The theme of this year's conference was dedicated to post-traumatic growth to balance our message about the impact of childhood…
We rely on your generous support to make our parenting classes and other programs available to those who are shaping our children and our future. Please take a moment and support our work.