Seeking Safety Training
Friday, June 28, 2019 - 9 am to 4:30pm
Event Navigation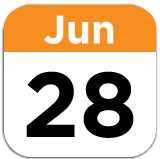 Seeking Safety is an evidence-based program for counselors* to help trauma survivors master the skills needed to reestablish basic physical and emotional safety. Originally developed to help those who are dealing with trauma and substance abuse, the techniques and information learned during this training can help anyone in need of stabilization after experiencing trauma, and improve their coping skills. *Seeking Safety is designed for anyone; no license, degree, or prior training is required.
Educational Objectives:
Learn how to implement Seeking Safety with adults and/or adolescents
Review research and clinical issues in treating trauma and substance abuse
Increase empathy and understanding of trauma and substance abuse
Obtain assessment and treatment resources
Trainer: Summer Krause
Date: Friday, June 28, 2019
Cost: $160 training only, $55 book
Location: California Endowment | 1000 Alameda St. Los Angeles, CA 90012
Parking: Free parking is provided at The California Endowment. Tell the parking attendant that you are attending the training.
Schedule: 9:00am to 4:30pm (Registration 8:30am to 9:00am)
Lunch: Lunch is not provided. There is a cafe on site and several eateries within walking distance to the training venue.
The Seeking Safety book will be available for purchase on site (and pre-purchased books can be picked up) at the Registration Desk. The Seeking Safety book is highly recommended for all attendees and required by DMH. It is a 400-page manual that provides all you need to conduct Seeking Safety (clinician guide and client handouts).
Continuing Education Credit (CE)
CE credits are included in training fee and are available upon request during registration. This course meets the qualifications for 6hrs of Continuing Education credits for MFTs, LPCCs, LEPs and/or LCSWs as required by the California Board of Behavioral Sciences. Echo is approved by the California Association of Marriage and Family Therapists to sponsor continuing education for MFTs, LPCCs, LEPs and LCSWs. Echo maintains responsibility for this program and its content. Please note you must sign-in and sign-out to receive certificate. For more information visit our continuing education page.
If you are interested in other types of CE credits, there will be an extra charge of $30; For a list of additional CE credits click here and list your discipline and license number in "Comments" when you register.
Payment
Credit cards are accepted through this website, or you can pay by check per this form.
If you are registering multiple people: Please be sure to write the names of each attendee in the comments field when you checkout, so that we will have the correct listing when they show up at registration.
Cancellation policy
We are not able to issue refunds. If you register and are unable to attend you may transfer your registration to another person. Please email training@seekingsafety.org with the subject line "Transfer Registration" and include your contact information as well as the information of person you are transferring the registration to.
If you are a LAC-DMH PEI Provider and are taking this training as part of the PEI Plan you are required to:
Questions
Please contact us at training@echotraining.org or (213) 484-6676
Click here to keep a copy of the flyer, post it, and pass it on to others.
This training has a minimum registration that must be met and Echo/TI may need to re-schedule this training if our minimum enrollment is not met two weeks prior to the scheduled training. Participants who are already registered will be given a refund at their request or priority enrollment for the next Seeking Safety training and would be notified via email of this change at least ten days prior to the training.