We thought we couldn't top having Dr. Felitti (the man behind the Adverse Childhood Experience Study – ACES) as our keynote speaker at the Changing the Paradigm conference last year. If you don't know about this seminal study, you should check out the videos from our conference last year (click below to view — click the YouTube button to make them larger.)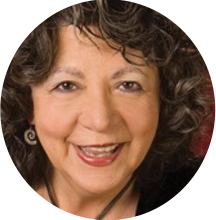 That was before Dr. Janina Fisher agreed to be our keynote speaker on Developmental Trauma – sometimes described as "where trauma meets attachment in a developing child."  Never heard of Developmental Trauma? Then you should be there! Chances are either you, your child, a friend or client is suffering from mysterious ailments, psychological problems or difficulties navigating through life. Statistics say that 66% of us are and it's all because of the way we were raised and the harmful generational legacies we bring to our own parenting.
But hope is here! Come and learn how trauma-informed, nonviolent child raising plus cutting edge trauma therapies can prevent and heal developmental trauma. This is knowledge that is a real game changer in the way we think about everything, from education to delivering services, in years to come.
Just to whet your appetite even more, here are the videos from our other keynote speakers at last year's Changing the Paradigm conference, Gabriella Grant and Ruth Beaglehole, both who will be presenting at this year's conference. We hope to see you there!