SOLD OUT: Yoga for Trauma Recovery
Monday, September 23, 2019 - 9 am to 4:30 pm
Event Navigation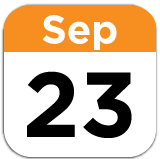 Basic yoga tools for anyone working with families impacted by toxic stress in their homes or communities, as well as for improving your own health and wellbeing.
This training combines physical practice with the latest science on trauma and recovery. You will learn basic yoga and mindfulness techniques to practice in any environment – from the classroom to the office – to bring balance and peace to the mind and body. These tools provide a foundation for a practice that can alleviate and even resolve some of the common impacts of trauma, such as depression, anxiety and health issues, as well as build resilience to toxic stress.
You do not need to have a yoga practice to benefit from this training!
This training will cover:
How trauma impacts the brain and nervous system
How our story shows up in our body and body memory
Yoga poses to regulate the nervous system and promote good health
Breath work, mindfulness and other regulation techniques
Tools for discharge, resourcing and embodiment
Fundamentals of trauma-informed practice
Insights on teaching basic yoga tools in community settings
Details
Dates: Monday, September 23, 2019 | 9am-4:30pm
Cost: $95 Early Bird | Standard Rate: $125  | Group Rate: $75 /person minimum of 3 people
Location: The California Endowment, 1000 N. Alameda St, Los Angeles CA 90012
Parking: Free parking is provided at The California Endowment. Tell the parking attendant that you are attending the training.
Schedule: 9:00am to 4:30pm (Registration 8:30am to 9:00am)
Lunch: Lunch is not provided. There is a cafe on site and several eateries within walking distance to the training venue.
Continuing Education: 6 CE credits are available for an additional $30. For more information visit our continuing education page.
Cancellation fees may apply; be sure to review our refund policies here.
Partial scholarships are available, please fill out our online scholarship form before the deadline.
For questions about this training, please contact us at training@echotraining.org or (213) 484-6676
Viviana Vallin is a mental health therapist who strives to incorporate holistic, culturally empowered, trauma informed practices in all that she does. As a therapist, she specializes in supporting children and adults who have survived traumatic experiences. Viviana believes there is a strong connection between body and mind, and both play a powerful role in healing. This is why she incorporates yoga and somatics into her therapeutic sessions, and offers private and small group Trauma Sensitive Yoga classes in Spanish and English. Through creating a space for exploration, authenticity and a little challenge, Viviana works with everyone to move toward alignment with their vision of the life they want for themselves. Viviana holds a Masters in Counseling and Masters in Yoga Studies from Loyola Marymount University. She completed her Yoga Teacher Training with People's Yoga and is trained as a facilitator in Trauma Center-Trauma Sensitive Yoga (TCTSY).