CANCELLED: Seeking Safety Parenting Classes
Saturdays, January 11 - March 28, 2020 | 9:00am - 11:00am
Event Navigation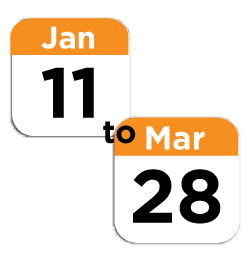 Echo facilitates Seeking Safety Parenting Classes and teaches Trauma-Informed Nonviolent Parenting on Saturday mornings in Echo Park.
Seeking Safety classes allows parents a safe space to discuss their struggles and supports parents in finding safer coping strategies for themselves and their children. The Trauma-Informed Parenting Class series includes the latest science on the brain and childhood trauma and gives parents many tools for creating the kind of safe, stable nurturing relationship we all want with our children and underpins healthy development.
Parents needing a certificate of completion are required to take the 20 week series that includes both the Seeking Safety Parenting Classes and the Trauma-Informed Nonviolent Parenting Class series.
**Free childcare is available**
Location
1226 N Alvarado St., Los Angeles, CA 90026
Registration Required for New Participants
$25 individual or $30 couple's nonrefundable registration fee due at first class.
Class fee based on a sliding scale:
$10 – $30 (individuals) per class
$15 – $45 (couples) per class
No one is turned away for lack of funds. Cash, check and credit cards accepted.
Checks payable to: Echo.
Individual Income
($10) $0 – $30,000
($15) $30,001 – $45,000
($20) $45,001 – $60,000
($25) $60,001 – $75,000
($30) $75,001 plus
Household Income
($15) $0 – $45,000
($20) $45,001 – $60,000
($25) $60,001 – $80,000
($35) $80,001 – $100,000
($45) $100,001 plus