Embodied Childraising 3 Day Training
April 2, 3, & 4, 2019 | 9:00am to 4:30 pm
Event Navigation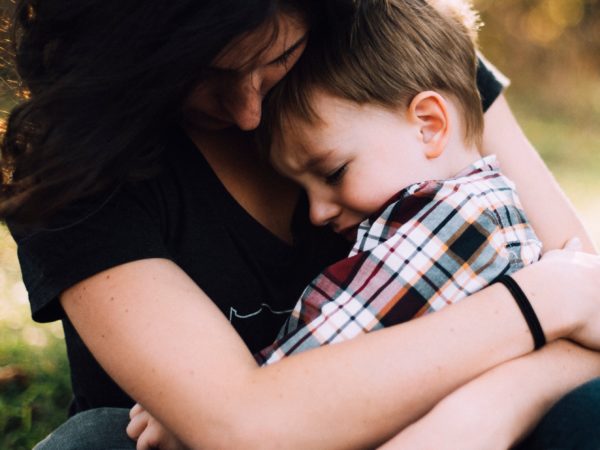 Raising children is not just a logical process – it is relational, visceral, sensory, emotional, and above all, an embodied experience. We are practiced and comfortable living in our head but have become disconnected from our bodies.
"Knowledge is only a rumor until its in the muscle." (Proverb)
Echo is partnering with Kirstie Seaborne to bring a one-day training on "responding to children under pressure – changing our embodied response to challenging behaviors." Kirstie will help you identify the physical and mental patterns that kick in when you are under pressure and then teach you how to embody a new, more connected and attuned response. This training is suitable for parents or any professional working with children.
You will learn how to:
Take intentional, confident action, in the heat of the moment and develop emotional resilience and resources over the long term
Soothe and regulate your own and the child's nervous system
Embody a safe, compassionate, and connected presence
Be more skillful and influential in the face of anger, conflict, resistance, control, and opposition
Details
Dates: April 2,3, & 4, 2019 | 9am-4:30pm
Cost: $325 Early Bird | Standard Rate: $375  | Group Rate: $300 /person minimum of 3 people
Location:
April 2: The California Endowment, 1000 N. Alameda St, Los Angeles CA 90012
April 3 & 4: Echo Offices, 1000 W Sunset Blvd., Los Angeles, CA 90012
Parking: Free parking is provided at The California Endowment. Tell the parking attendant that you are attending the training.
Schedule: 9:00am to 4:30pm (Registration 8:30am to 9:00am)
Lunch: Lunch is not provided. There is a cafe on site and several eateries within walking distance to the training venue.
Continuing Education: 6 CE credits are available for an additional $30. For more information visit our continuing education page.
Additional Information
Cancellation fees may apply; be sure to review our refund policies here.
Partial scholarships are available, please fill out our online scholarship form before the deadline.
For questions about this training, please contact us at training@echoparenting.org or (213) 484-6676
Kirstie Seaborne is a somatic practitioner and trainer in the UK with an extensive background in trauma and attachment as well as dance and movement. She holds a Master's degree in Dance in Education from the Laban Centre and received a first class Bachelor's degree in Contemporary Dance from the London Contemporary Dance School. She is a certified compassion fatigue professional, certified compassion resilience educator, and developer of the SomaSmart Resource Model for Compassion Resiliency. She is also an associate coach of leadership embodiment, and works as a mental health mentor and Bowen therapist. Kirstie has studied somatic trauma therapy, the science of somatics, somatic attachment and relational trauma therapy and shame transformation under the tutelage of experts such as Dan Siegel and Babette Rothschild. She has spent the last 25 years training parents, therapists, educators, social workers and health care workers as well as performers, artists and business leaders in the embodied approach to trauma healing and resilience.